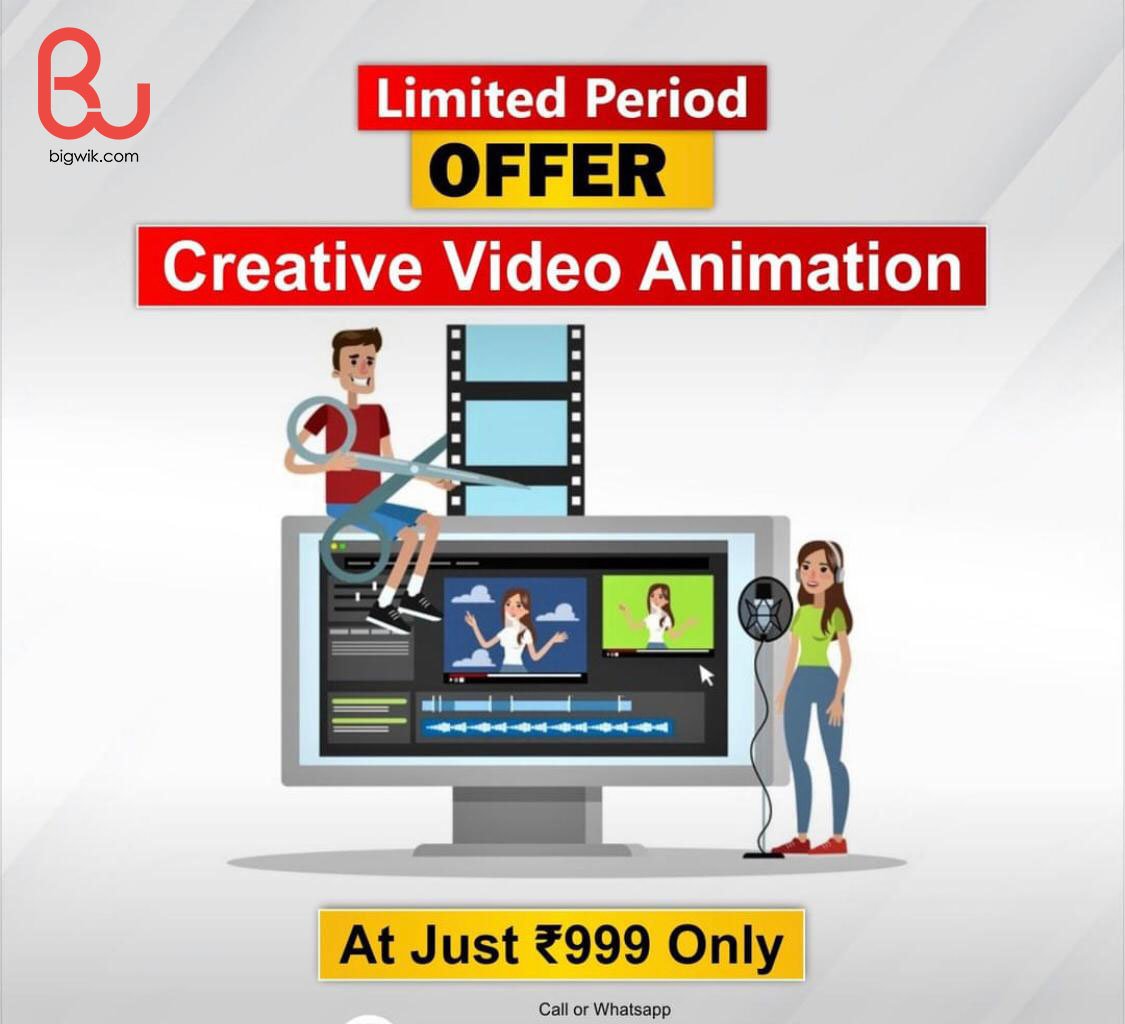 Video marketing is using videos to promote and market your product or service, increase engagement on your digital and social channels, educate your consumers and customers, and reach your audience with a new medium.
Video marketing means using videos for promoting and telling people about your product or service. It helps increase engagement on your digital and social channels, educates your audience, and allows you to reach them with a new medium.
Video marketing refers to video to market or promotes your brand or offering on digital channels.
In simple terms, when you use video to market your brand, product, or service, engage on social media channels, educate your prospective and current customers, and interact with them, you're said to be using video marketing.
Video marketing is the strategy designed by marketing teams to create, curate, and utilize videos as a means of marketing their products or services to their target audience.
The idea is to keep audience members engaged with the brand simply and easily digesting.
1. Educational videos
Educational videos teach your audience something new.
This type of video marketing helps to build trust between you and your audience because you're establishing yourself as an expert in your industry.
Let's dive into different types of educational videos you can create for your video marketing strategies.
Tutorial videos
With a tutorial video, you have the opportunity to show off your brand and your products while teaching people how to use them.
Home Depot does a great job of this in their video content marketing, explaining how to complete DIY projects (like the wall planter featured below) and showing which of their products are needed to get the job done.
Explainer videos
Explainer videos are meant to simplify the explanation of a product, service, process, or any other complicated topic.
These videos are usually animated and typically don't run longer than a few minutes.
In the example from Microsoft, the company uses animation to explain how their products work together to protect from digital threats.
2. Company culture videos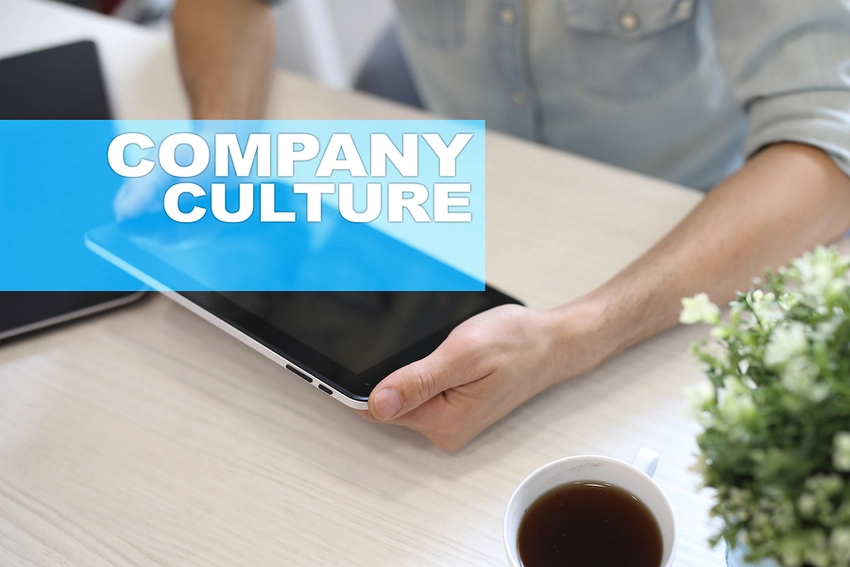 Company culture videos help show off your company's personality. With this type of video marketing, you'll want to shoot videos with your mission and values in mind.
These videos establish trust between your business and the public, especially if you focus on a commitment to your mission and values.
Culture videos are also great for recruiting new hires. If your company looks like a great place to work, people will want to apply.
Let's take a look at some examples of company culture videos.
Event videos
Event videos can give people a lot of information about your company without having to say anything.
If your team volunteers together, creating a video of your team doing volunteer work can show that you care about your community.
If you're having a big work party, you can capture how happy your employees are at your business.
In the example below, Apple posts videos from their events to their YouTube channel for their video marketing strategy.
If you're hosting a big conference, you can establish authority and credibility by sharing speeches or interviews from industry leaders who attended the event.
Brand videos
Brand video content marketing gives you and your employees a chance to sit down and talk about your company's mission and values.
Whether you want to explain your company's dedication to customer experiences or you want to talk about your history, you should use your brand video to explain what's unique about your company.
When creating this kind of video marketing, ask yourself why customers should choose your business over your competition.
McDonald's uses a short brand video to showcase their commitment to sustainability.
3. Product videos
Product videos for your video marketing strategy help you showcase your products and get people interested.
How you feature your products is up to you, but you can also follow the companies' footsteps in these examples.
Product demo videos
Product demo videos help viewers understand how your product works.
Whether the video includes you talking about your product, or just focuses on your product's features, you want to make sure you show off what your product can do.
Nespresso uses a short video without any narration to explain the features of their coffee machine
Product launch videos
When launching a new product, video marketing can help create a lot of hype.
Whether you decide to tease new features in a video marketing campaign or tell the story of how your new product came to fruition, you should focus on getting people as excited about your new product as you are.
Launch videos can be live (part of a big event like Apple's conferences) or prerecorded —the choice is yours!
Check out the example of a product launch video from Goodyear below.
4. Testimonial videos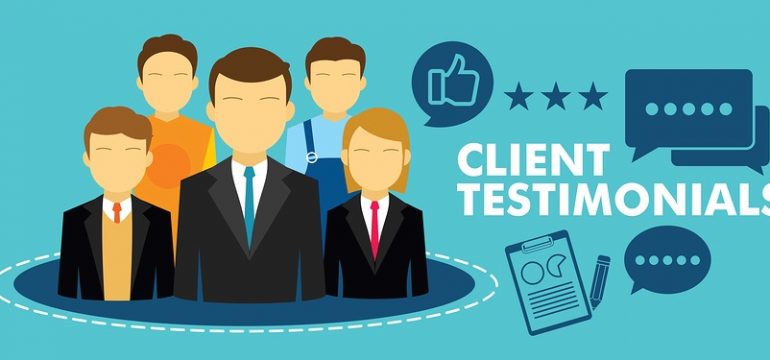 With testimonials in your video marketing strategies, you show that people love your company.
In combination with other content you've created, these videos help establish trust.
If people are singing your praises, your business must be good, right?
Let's look at two different types of testimonials.
Customer testimonials
Customer testimonials are perfect for pushing people from the consideration stage to the purchase stage of the buying process.
If someone is researching products from you and a competitor, and you have glowing testimonials from customers, they're more likely to choose you.
Amazon uses testimonials from its sellers to help establish trust.
Employee testimonials
Your employees know what it's like to work for you, so they're the best people to talk about working for your company.
Job candidates can meet their future coworkers with this type of video marketing.
If you include clips of your office and events, they'll also get to know the company more.
LoyaltyOne uses employee testimonials to show off their team and their offices.
How to Make a Video for Your Business
Plan your video.
Before you set up, record, or edit anything, start with a conversation about the purpose of your video. Why? Every decision made during the video creation process will point back to your video's purpose and what action you'd like your audience to complete after watching it.
And, of course, without a clear purpose agreed upon by your team, you'll find yourself in a whirlwind of re-shooting, re-framing, editing … and wasting a lot of precious time.
script your video.
There's a time and place for videos to be off-the-cuff and completely unscripted. You have tear-jerking documentaries, vlogging rants, and, of course, the holy grail: cat videos.
That being said, most business videos need a script.
If you skip this step, you'll find yourself editing more than you need to, releasing a video longer than it should be, and probably losing your audience along the way.
Start writing your script the way you would begin a blog post — with an outline. List out your key points and order them logically.
Understand your camera(s).
Too often the fear and uncertainty of equipment keep businesses from trying out video marketing. But learning to shoot video doesn't have to be overwhelming.
Prosumer cameras are considered the bridge between basic compact cameras and more advanced cameras. They're perfect for someone interested in creating more video but want the option to just press record. Most have a fixed lens to keep things simple.
Professional cameras, like DSLRs, give you fine control over the manual settings of shooting video and allow you to achieve the shallow depth of field (background out of focus) that people rave about. While they're primarily used for photography, DSLRs are incredibly small, work great in low light situations, and pair with a wide range of lenses — making them perfect for video. However, DSLRs do require some training (and additional purchases) of lenses.
Set up your studio.
When you begin building your in-office studio, the purchases can add up quickly. Not only do you need a camera, but the more you read, the more you realize you need tripods, lights, microphones, and more.
Take a breath. With a little bit of know-how, building your studio doesn't have to be overwhelming. There are plenty of cost-effective choices and DIY hacks to make sure your videos look top-of-the-line.
Basic Equipment
Always shoot with a tripod. It should go without saying, but the handheld method you use for your Snapchat story isn't going to cut it. Tripods will ensure you maintain a steady shot and do not break any expensive equipment in the process.
Tripods range tremendously in price, and the quality of your tripod should depend on the level of camera and lens you have. If you're shooting with your phone, you can get by with a table mount like the Arkon Tripod Mount or a full-size tripod like the Acuvar 50" Aluminum Tripod. For a DSLR, Manfrotto makes a variety of trustworthy tripods starting with the Manfrotto BeFree and increasing in quality and price from there.
Along with the tripod, stock up on camera batteries and SD cards. Recording video will cause you to run through both much quicker than taking photos.
Audio Equipment
If you've begun testing out your camera's video capabilities, you've probably noticed that it has an internal microphone to record audio … don't use it.
If you set up your camera at a reasonable distance from your subject, you'll quickly learn that the internal microphone isn't powerful enough to adequately record audio. Instead, you should begin investing in a few pieces of quality sound equipment.
When you're shooting with your iPhone, there are a ton of microphone options that are all easy to use and decently cheap. For example, the Movo MA200 Omni-Directional iPhone microphone will give you a plug-and-play solution for capturing audio on the fly.
Opinions vary greatly among sound engineers on the best method and equipment for recording audio with a DSLR. You've likely seen many videos that use a lavalier microphone — the small piece that clips below the collar of the talent's shirt.
Lavaliers come in both wired and wireless options. However, lavaliers can be a bit obtrusive both for the talent (who has to have a wire threaded down his or her shirt) and for the viewer (who has to see a microphone for the whole video).
Instead, if you know you're recording in a controlled environment (like a conference room in your office) we suggest recording with a shotgun mic. They're reliable, remain out of the shot, and record background noise in a natural-sounding way.
Prepare your talent.
If you have experienced, confident actors in your company, you're lucky. Video talent is a rare resource. But with a little bit of coaching (and a fair share of nervous laughter), you can help your teammates thrive in front of the camera.
No matter if it's your first video or your fiftieth, remember that getting in front of the camera is scary. Schedule plenty of time and give your talent the script early — but make it clear they don't need to memorize it.
Instead, place a laptop below the eye-line of the camera. Break the script into short paragraphs and record it section by section until you capture a great take of each. If you plan when the final video will show a b-roll (supplementary footage or screenshots), you can have your talent read those lines directly off the laptop like a voice-over.
Shoot for the edit.
When it comes to video, some are better at shooting while others are better at editing. Whatever side you claim, you should understand the process and pain points of each.
For instance, as the person behind the camera, you may believe you collect ample footage and ask all the right interview questions. But to the editor, you may actually be shooting too much of one type of shot and missing out on some that would make their job easier.
Filmmakers teach a valuable lesson here: shoot for the edit. By remembering that the footage you record will be edited later, you can make smarter decisions and save countless hours in the editing room.
The first step in adopting a shoot-for-the-edit mindset is remembering to leave a buffer at the beginning and the end of each clip. There are called handles and can save editors from the headache of cutting too close to an important shot.
Organize your footage.
Yes, file organization is boring. But when video editing, it just might save your project.
Capturing video will force you to take a hard look at your computer and file organization habits. If you're one of those people who work off a cluttered desktop — you know who you are — you'll find yourself in a world of hurt.
First, video format files are incredibly large, so it's very unlikely you'll want to store any of them on your internal hard drive. You'll quickly run out of storage, and your computer's processing speed will begin lagging under the weight.
Instead, invest in an external hard drive like one of the Lacie Rugged models. External hard drives come in a variety of sizes and port options (Thunderbolt, USB 3.0, etc.). Multimedia creators will use the phrase "working off of an external" to describe storing all of their project files on this hard drive. This method also makes it easier to collaborate with teammates because you can easily share the drive.
Edit your video.
Okay, you've filmed your video footage. Congrats — you're halfway there!
Now it's time to talk about editing. We get it, video editing can be confusing. It's easy to feel overwhelmed at first, especially when you see software price tags! Luckily, there are many options for video editing based on your skill level, operating system, and budget. There are even free programs and mobile apps! Let's go over a few options.
Choose your music.
What's the first thing that comes to mind when you think about the video? I'm guessing the actual video footage. While it's important to concentrate on your video footage, don't forget to factor music into your overall plan and budget.
Music is a powerful tool that can alter your video's mood and tone — just watch the videos above! Choosing the right music often makes the difference between an amateur project and a professional piece of content. When used properly, it can help keep your viewer's attention, evoke emotions, and define your overall editing style.
Record your voice over.
You have your video footage and music — now it's time to chat about voiceovers. A voice-over is a separate video narration that's not spoken by the speaker on-camera. Voiceovers are an effective tool that can help make your content more relatable, emotional, and fluid.
Find a location. Decide on a spot to record. If you can't go to a professional studio, try to pick a quiet room away from distracting external sounds like sirens, opening and closing doors, and people talking on the phone. Read your script aloud, and pay attention to the room's acoustics.
Prepare. Practice makes perfect! Before you record, read through your script a few times and take note of any difficult pauses, transitions, and words. On the big day, be sure to stay hydrated and avoid wearing noisy clothing or jewelry. Also, use a stand, laptop, or teleprompter while recording so you aren't rustling through a printed script.
Test and listen. Think you can record the perfect voice over in just one take? Think again! Invest in a good pair of headphones and keep an eye on your audio quality throughout the recording process. It's easier to get a new take of audio than trying to fix it during the editing process. We recommend running through your script a few times, especially the first few paragraphs, to ensure that your voice is fully warmed up. If you hear popping or hissing sounds, try standing further away from the mic or invest in a pop filter.
Relax! Be sure to read slowly, pause, and take breaks while recording your voice over. Sometimes all you need is a sip of water to get back on track.